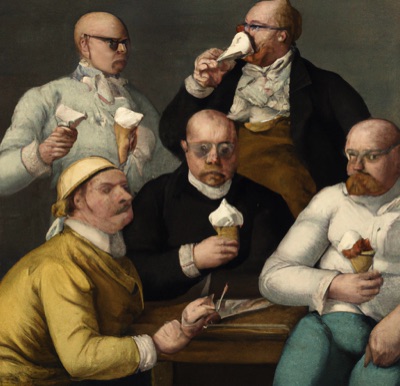 2023
New Zealand Symposium of Gastronomy & Food History
When
The 2023 Symposium will be held in Christchurch, New Zealand over the last weekend in November 2023 - that is, the 25th and 26th.
Where
Christchurch, venue to be announced
Dinners
There will be a dinner on Friday 24th November for those arriving early, and a Symposium Banquet will be held on the Saturday evening.
Some Details
The Symposium will begin at 9.00 am on Saturday 25th and will close at 4 pm on Sunday 26th November. The Symposium will be limited to 25 attendees, with preference given to those offering papers. There will be a maximum of 21 papers. No one-day registration will be available.
The anticipated registration fee will be in the region of NZ$300-350. This will include two day registration, the Symposium Banquet, morning and afternoon tea on both days, as well as lunch. The Friday evening dinner is not included in the registration fee.
Theme / Papers and / or Demonstrations
All Symposium papers / demonstrations will be of 30 minutes duration (including discussion) and there will be no specific theme. Instead, papers may be on any subject relating to gastronomy - and is entirely open to the imagination, researches and gastronomic passions of the speaker.
Register
19 of the available places have been taken and the number of available places is now (29th January) limited only to those offering papers. If you wish to indicate your intention to deliver a paper and/or demonstration you may do so by emailing.