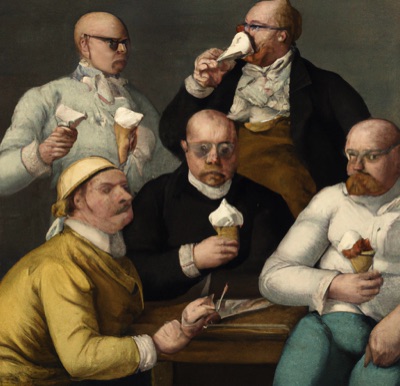 2023
New Zealand Symposium of Gastronomy & Food History
"Passions"
When
The 2023 Symposium will be held in Christchurch, New Zealand over the last weekend in November 2023 - that is, the 25th and 26th. There will be a welcome at Richard Till's home on the Friday evening before the Symposium
Where
The 2023 Symposium will be held at Ara Institute of Technology on the corner of Madras Street, Ferry Road, and St Asaph. This is on the edge of Christchurch's CBD and inside the Four Avenues.
Christchurch has changed considerably over the last few years since the earthquakes, with many new buildings and murals enhancing the cityscape. Rising rapidly, a block from our venue, is Te Kaha, the new Christchurch stadium.
Accommodation
There is good accommodation within a few hundred metres of the venue on Southwark and Tuam Streets:
Southwark St Hotel and Apartments (5 mins walk)
Quest on Manchester Street (6 min walk)
Ramada Suites by Wyndham on Tuam Street (5 min walk)
Breakfree on Cashel (10 min walk)
The Muse Christchurch Art Hotel on Manchester ST (9 min walk)
Christchurch City Hotel on COlombo St (13 min walk)
The airport is a 30-40 minute drive to the venue.
Dinners
There will be an evening welcome at the home of Richard Till on Friday 24th November. The Symposium Banquet, brought to you by hunter gatherers will be held on the Saturday evening.
Some Details
The Symposium will begin at 9.00 am on Saturday 25th and will close at 4 pm on Sunday 26th November. No one-day registration will be available.
The registration fee is NZ$330. This will include two day registration, the evening welcome, the Symposium Banquet, morning and afternoon tea on both days, as well as lunch. The cost for partners wishing to attend the Symposium Banquet is $150.
Theme / Papers and / or Demonstrations
All Symposium papers / demonstrations will be of 30 minutes duration (including discussion) and there will be no specific theme. Instead, papers may be on any subject relating to gastronomy - and is entirely open to the imagination, researches and gastronomic passions of the speaker.
Registration
Registration is now open. Click HERE.